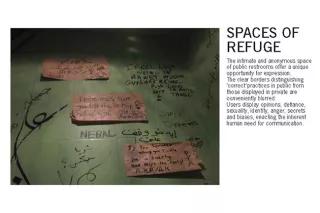 It has been one hundred years since a French and a British diplomat marked the borders of the modern Middle East. In so doing, they also marked the contours of our discourse. Not only re-routing our economies and communities, but re-drawing our imaginations. Because since then, the political cantons of our region have steadily multiplied, and much of the region can no longer be seen and touched, only imagined.
The Sykes-Picot agreement put paper to pen and carved up European mandates that would later become nation-states. It was a maelstrom of foreign interests, local wrangling and political philosophies that split the place into the veritable archipelago that it is today. It is a multi-layered, complicated mess, with diplomatic discourse dissolving like a needle into a haystack. But what of the people caught in the middle of all this? Their limbo-like state is not up for debate. It is plain to see, and it highlights the urgent need to reverse the tide of cantonization. These people are not background noise in the diplomatic arena, they present a pressing situation that must be brought to the fore. These are the refugees of the past and present, and the disruptions to their lives ought to form the crux of our histories and current affairs.
This is what my transmedia group KnoozRoom very modestly set out to do with our multimedia project BORDERS, which we produced in 2013 with the support of Heinrich Boell Stiftung Middle East. We went to three different border regions and searched for stories that typified the disruption to human lives caused by the introduction of borders. We used multimedia and code as a means to juxtapose the triviality of borders with the very real repercussions on human lives. We used these new tools to pit the abstract against the visual and political interest against fissures in culture. We traced movement and we recorded songs. We visually captured the lives that refugees stuck in border areas created out of the rubble and tried to lace them with meaningful narrative.
But there was also a selfish reason why the KnoozRoom team went ahead with this project. It is because, increasingly, the places nearest to us are places we can only access through our imaginations. For the last sixty-eight years, we have only known the Palestine south of our Lebanese borders through folk tales and our grandparents' memories. And now, to our East, we only have a keepsake, a Kurdish rug, an Allepan souvenir, to remind us of the all but destroyed Syrian regions. We had nothing more tangible than a desire to know more about our neighbourhoods and this project answered a growing need to make manifest these abstractions.
A Digital Series
The BORDERS project was the second of KnoozRoom's digital series. Our first dealt with musical binaries and posed the question: will we ever be able to transcend the East-West divide, and express in music what is uniquely of our time? Does being an Arab mean that we operate within the perennial parameters of folkloric music? There is an ever-present feeling of entrapment that KnoozRoom tries to break out of by reconstructing our past and present. And we believe that multimedia and transmedia (storytelling through multiple media platforms) is the best—or at least the most engaging—way to do it.
To tell the BORDERS stories, we used text, illustration, loop video, experimental video, and interactive code. So that we could seamlessly blend the mediums, the three creators of the series—Mireille Raad, Ramzi Bashour and myself—needed to collaborate closely across a multi-skilled team. It was breaking new ground and it was uncomfortable, but it was hard to imagine the project going any other way.
A Stroke of a Pen and Forty Years of Movement
Our first section in the three-part series recounted the story of Atef Choufani, a refugee four-times over. Choufani is from a town called Qabil al-Amh, one of Lebanon's 'seven lost villages' near the southern boundaries. These villages were the subject of a major political debate in Lebanon that lasted some decades before it was resolved in 1994. The story of the 'seven lost villages' perhaps typifies, more than most, the arbitrariness of borders and, conversely, the enduring state of limbo that follows.
Qabil al-Amh was meant to be part of France's mandate in Syria, according to the 1916 Sykes-Picot agreement. But it was soon drawn into political differences between the British and the Zionists in Palestine, and the French in Syria and what was soon-to-be-Lebanon. Between 1916 and 1923, the boundaries between Palestine and Lebanon shifted numerous times. Still, the dwellers of the contested area went about their daily lives, and when they were finally told that they were citizens of the British mandate of Palestine, there was little protest. That was, of course, until the state of Israel was declared in 1948.
As is now common knowledge, thanks to Israel's New Historians[1] and many a Palestinian academic, over four hundred Palestinian villages were destroyed with the establishment of the Jewish State. The villages of the contentious territory between Palestine and Lebanon were not spared. Thus, those who were at first considered Lebanese, rushed to safety in Lebanon. But this time not as Lebanese citizens, but as Palestinian refugees. People like Choufani were shuttled from refugee camp to refugee camp, survived (or perished in) massacre after massacre, and travelled from country to country just to find the means to survive. Such was the life of a Palestinian refugee in Lebanon. And Choufani's case perhaps exemplifies just how accidental and monumental the status of a refugee can be.
To reconstruct his story, the team had to traverse much of Lebanon's southern boundary. It is hard to imagine a place more poignant and politically charged. The landscape south of the Litani River (the southern-most 10 percent of Lebanon) is perhaps the most serene in all the country and it belies its most turbulent history. Because while the rest of Lebanon saw post-Civil War peace and reconstruction after 1990, the population south of the Litani remained occupied by Israel until 2000.  And then again was subject to war with its southern neighbour in 2006, nearly levelling the area to the ground.
Through loop video and coded maps we endeavoured to capture the contentious political context and the quiet tensions. We photographed graffiti on the newly erected separation barrier on Fatima's Gate, renowned as the place through which Israel's last soldiers left Lebanon. We also went through historic villages and newly constructed public playgrounds that stood proudly and defiantly at the border. And through an interactive map, we tried to condense the history of this strange border in a way that people could easily understand; all this to give life to the story of Choufani, and many like him.
Beauty Shop Talk
As part of our cultural research for this project, we came across a famous 1987 Syrian movie named 'Al Hudood' (Borders). Directed by and starring the biting political satirist Dureid Laham, the film speaks of a taxi driver Abdel Wudood who spends his days shuttling between the fictional states of Sharq-el-Stan, Gharb-el-Stan, Shmal-el-Stan and Jnoub-el-Stan (this translates into Eaststan, Weststan, Northstan and Southstan). One day, Abdel Wudood accidentally drops his passport on one of the highways and never finds it again. Subsequently, all of the Stans deny him entry, and Abdel Wudood is stuck at a border crossing. He decides to build his new home and new livelihood (a restaurant) out of car parts he can no longer use.
The restaurant serves as a hotbed of contradictions, adroitly expressing the speciousness of borders and their capacity for chaos. Abdel Wudood marks a border out of rock that runs through his clunky establishment, a border that the border guards from each stan must not cross. Inevitably, Abdel Wudood's predicament attracts the attention of the press and political leaders are then forced to make impassioned statements about the eradication of borders for the sake of national unity. But it comes to nothing and Abdel Wudood must continue with the life of limbo that he has created out of the rubble.
By chance, we found a real life Abdel-Wudood on the Syrian-Lebanon border region of Wadi Khaled. We ventured up there to write and record the stories of refugees from that region who make up ninety percent of the municipality. While moving from refugee encampment to refugee encampment, we happened upon the sole beauty shop in the region. It belonged to Suraya* from Tal Kalakh of the Homs region.
'When I realized that the war was not going to stop any time soon, I decided I had to go on with my life. I sold my gold, and opened the salon,' Suraya told us in 2012, roughly one year after Syria plunged into war.
One fateful morning, Suraya and her family waded across the river between Wadi Khaled and Homs in their pyjamas. Authorities forbade them to leave the Wadi Khaled district and having entered the country illegally, they would be trapped there for some time to come. And so it began, Suraya built an establishment out of the rubble of her displacement.
She hired two Lebanese employees who came over only once or twice a week, and together they would pass the time talking and giggling as they waited for their next customer. They said they would try to cheer Suraya up, try to get her to look at the lighter side of a difficult life.
The villages located south-west of Homs are within earshot of Wadi Khalid, and some of the villages are split down the middle by the international border. During our visit to the river crossing, where we watched smugglers and other travellers through a camera lens, we saw a girl trekking from her sister's house in the Lebanese part of the 'Awayshat village to her parent's house in the Syrian part of the same village. It was a peaceful day, a good time to make the short trip. 'I know [the Syrian district of] Homs much more than I know the rest of Lebanon. But since the fighting in Syria broke out, we cannot go there. I feel lost,' said Muneira, one of Suraya's Lebanese employees.
A year later, immediately before the launch of the project in 2013, we returned to Wadi Khaled to check on the situation there. We found many more refugees like Suraya, who had built establishments and crafted a life out of limbo. They said they had no choice but to continue business as usual amid the limbo, because for them, the diplomatic chat broadcast on TV and radio about alleviating the plight of the refugees was nothing more than beauty shop talk. 
Continued Multimedia Work on Borders
KnoozRoom went on to produce another episode about the Bedouins of Wadi Rum in Jordan, whose nomadic lifestyle was rendered obsolete by the borders. We illustrated traditions that had been relegated to touristic artefacts, and we recorded their old songs. It was our last episode in the series but it was not the end of KnoozRoom's tackling of intensifying cantonisation in the region.
Once again drawing on the oral tradition, KnoozRoom teamed up with the alternative media outlet Mashallah News to create a multimedia series on routes. Through text, code and artwork, we documented and published unmapped avenues in the region, those improvised by people and those that no longer exist (e.g: the train network). We sought to bear witness to the increasingly restricted movement currently, by re-imagining a more free-flowing region through testimonies about our past. Through this process we realised that freedom of movement not only means space, but coherence, and, imagining a less cantonised past also means coming to understand our region better.
Websites:
'Al Hudood' (Borders), a film directed by Dureid Laham available at: https://www.youtube.com/watch?v=9YW6terCNy8. Accessed 6 September 2016.
KnoozRoom: Digital story-telling from the Middle East, available at: www.knoozroom.com/. Accessed 6 September 2016.
Mashallah News: Series on routes, available at: www.mashallahnews.com/routes. Accessed 6 September 2016.
---
[1] The 'New Historians' of Israel is a term used to describe a generation of historians that spawned from the 1970s declassification of secret archives about the establishment of the Jewish State in 1948.