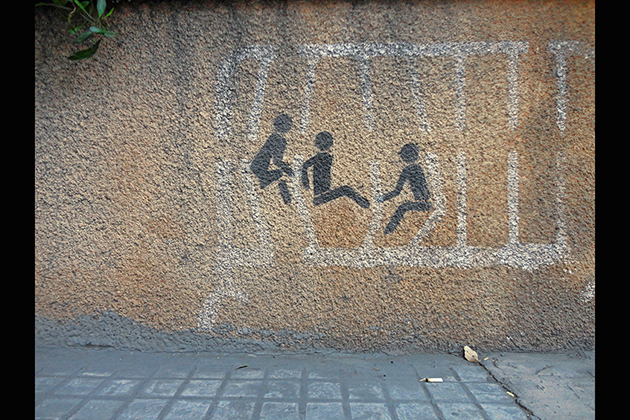 Heinrich Böll Stiftung Middle East cordially invites you to celebrate the launch of the 10th issue of our regional magazine Perspectives!
On this occasion we will be joined by: 
Tamara Qiblawi from the digital media project KnoozRoom
Nadine Bekdache from Public Works Studio for design and research 
Kamal Khoury from the magazine al-Hudood (Jordan)
Andrea Böhm (German weekly " Die Zeit") as moderator 
Wednesday, November 2, 2016 at 19.00
Venue: The Crypt, Monot, Beirut
The event will be followed by a reception
Did it ever happen to you to be stuck on one side of a border? Without choosing on which side you are? Did you ever dream of overcoming all borders? Not only since the rise of nation states, one often understands borders in its geographical dimension and as a potential for conflict and distress. On top of that, there are plenty of other lines of division: social, ethnic, religious and ideological. Heinrich Böl Fondation is glad to invite you to a discussion on Borders with graphic designer Nadine Bekdache, co- founder of the transmedia project KnoozRoom Tamara Qiblawi and the Jordanian satirist Kamal Khoury from the Jordanian magazine al-Hudood. Together they will shed light on the different dimensions of borders in the Middle East .