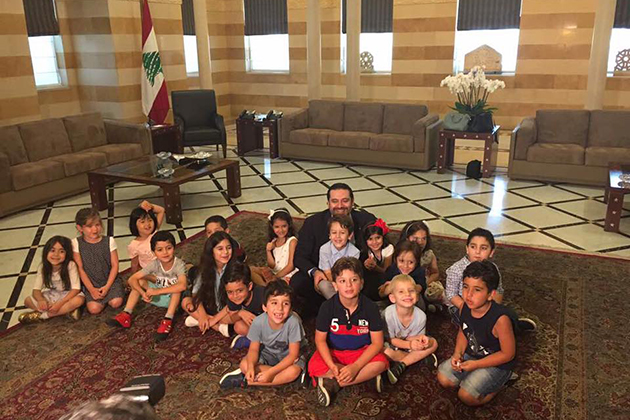 The garbage crisis in the context of which Beirut was haunted by bad smell in the past year, is still awaiting a satisfying solution. For the time being, it is not that hot and there is an enjoyable change of air in Beirut, so it is not that obvious. However, garbage is omnipresent in Lebanon, illegally disposed of wherever people drop it. Some of the monumental heaps of garbage bags have been covered with a thin layer of earth in an attempt to literally cover it up.
For my five year-old son, garbage is a big thing. Whenever we're in Germany, he goes on and on: "I see a paper bin, a plastic bin without any lid, three glass containers for white, green and brown glass, a bin for biodegradables ..." If it was for him, we wouldn't go for holiday on a farm but on a recycling facility, watching all day long how people separate their garbage.
The most recent learning unit at his Beirut school was about plants and how they not only provide clean air but why it is also important for them to avoid pollution. In this framework, a well-connected father of a classmate of his arranged for a meeting with the Lebanese Prime Minister Saad Hariri, so the children could discuss their concerns at the highest political level.
After his visit to the Serail I asked my son whether he inquired about garbage separation and recycling in the Palace. He shook his head: "You know, in the whole big building in which the Prime Minster has his office, I couldn't spot any garbage bin, not even a small one. I am not sure whether he is the right one to discuss recycling with.