Journal
Kohl: a Journal for Body and Gender Research is thrilled to be back with its fifth issue. Kohl serves as an alternative platform of knowledge production tackling feminisms, bodies, and sexualities, as they intersect with other identities and struggles in the Middle East and North Africa. This issue is an attempt to elaborate on the politics of sex, sexual practices, intimate connections, and desire/desirability. It strives to understand sex, bodies, and politics beyond the NGOized rights-based approach, and in looking at the ways in which non-normative practices that are not complicit with macro and micro-structures of oppression challenge the hegemonic neoliberal and patriarchal order.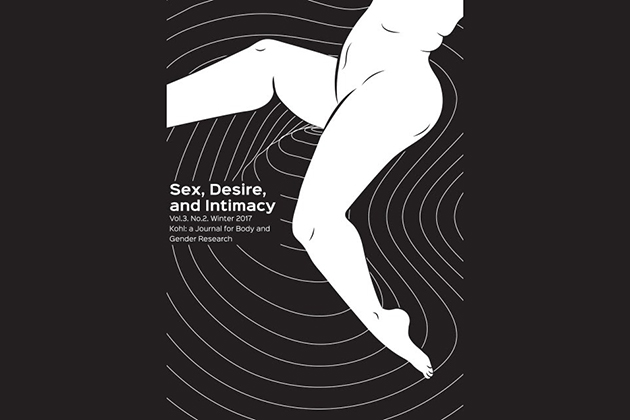 Table of Contents:
Sex, Desire, and Intimacy: Away from Privileged Abstractions (Editorial) - Roula Seghaier
Talking Sex as a Necessity (Opinion piece) - Ghiwa Sayegh
The Politics of Fantasy (Essay) - Jaya Sharma
"Rope makes me fuzzy inside:" Exploring the Sexual Freedom of African Queer Women and Gender Non-Conforming Persons Through Bondage and Kink (Essay) - Tiffany Kagure Mugo
Reclaiming "Crazy:" An Interview on Mental Health, Kink, and Lesbianism (Openings) - Lady Gya interviewing Rita Liavali Coquet
Sexual Processes: Conversations Undone Amongst Queer Tunisian Women (Openings) - Aslan, Masha, Layla, Feryal, and Dorra
Beirut, a History (Biomythography) - X
Occidental Gender Trouble and the Creation of the Oriental Sodomite - Patrick Haddad
Identities Reconfigured, Online Dating Apps, and Incrimination: A Case of the Egyptian Crackdown and the Lebanese Tinder - Saly El Wazze
Gender Binaries and Sexual Violence in Adult Comics During Post-Revolutionary Egypt - Sara Shaker
Pornohealing: Pornography as a healing process for individuals with a history of sexual violence - Sonia Patrinou
The Chronicles of a Young Egyptian Sharmouta (Testimony) - Leila N.
Clit Intact (Testimony) - Naazneen Diwan
Love in the Time of Limp Dicks (Testimony) - Sophie Chamas
On Queer Friendships That Fail (Testimony) - Priscilla Khabazi
A Queer Ritual (Literary Piece) - Bel South