Achewiq, Song of a Brave Woman
by Elina Kastler
Genre: Short Documentary / Original Version: Berberic / Duration: 16 min / Script: Elina Kastler / Cinematography: Juliette Barrat / Editing: Maxence Tasserit / Sound Editing & Design: Clement Decaudin / Producer: Le Fresnoy – Studio national des arts contemporains / Co-Producers: Alpha Tango Studio.
Achewiq, Song of a Brave Woman - Trailer - Heinrich Böll Foundation Beirut - Middle East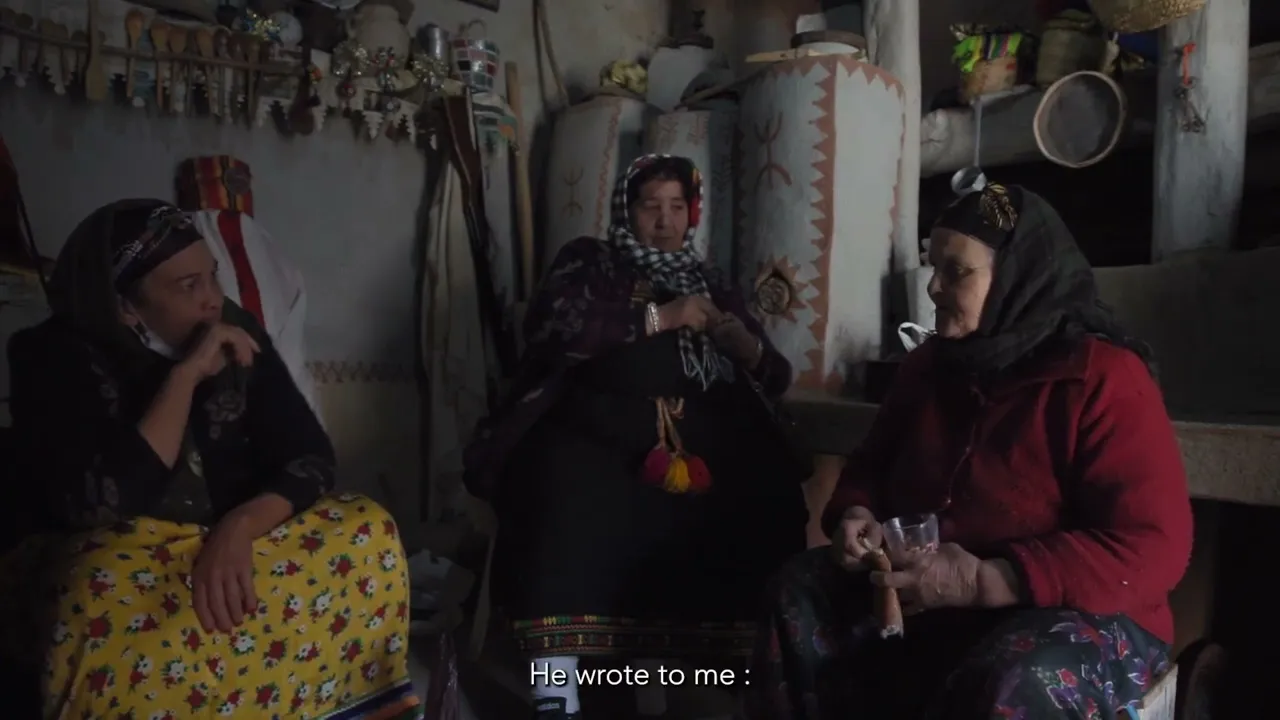 Watch on YouTube
This summer, Kabylie, a region in Algeria, has burned. At the center of this tragedy, women are singing. Her song, Achewiq, sublimates the suffering. With simplicity, the daily life of the Sahel's inhabitants is revealed. Through laughs and joy, they overcome all these sorrows. The earth's ashes are becoming the new sprouts to bloom.
About the Director
Elina Kastler is a filmmaker, at le Fresnoy-Studio national des arts contemporaries. She's also a comedian and she is graduated from a master in cinema and another in contemporary art. Her project is focusing on intimate's emotion. She focuses her stories about outsider people. Her movies are a sensorial and empathic experience, where dreams and reality are linked.
Awards
ST LOUIS DOCS 2023 – Price of best short movie and mention spéciale de la critique
Contact
ntrebik@lefresnoy.net
https://elinakastler.wixsite.com/artist

Beqaa
19th of August
at 7:00 pm
Bayt Lamma
Saida
25th of August
at 9:15 pm
Sikka
Beirut
1st of September
at 9:15 pm
Orient Institut