Algeria's desertification, rising sea levels and disappearing culture
by Sami Odeh
Genre: Short Documentary / Original Version: Arabic / Duration: 6 min / Script: Kenzie Azmi, Roland Salem, Adeline Guerra / Cinematography: Mohammed Mira / Editing: Sami Odeh / Sound Editing & Design: Sami Odeh / Producer: Adeline Guerra.
Greenpeace Series on the impact of Climate Change in the MENA region - Trailer - Heinrich Böll Foundation Beirut - Middle East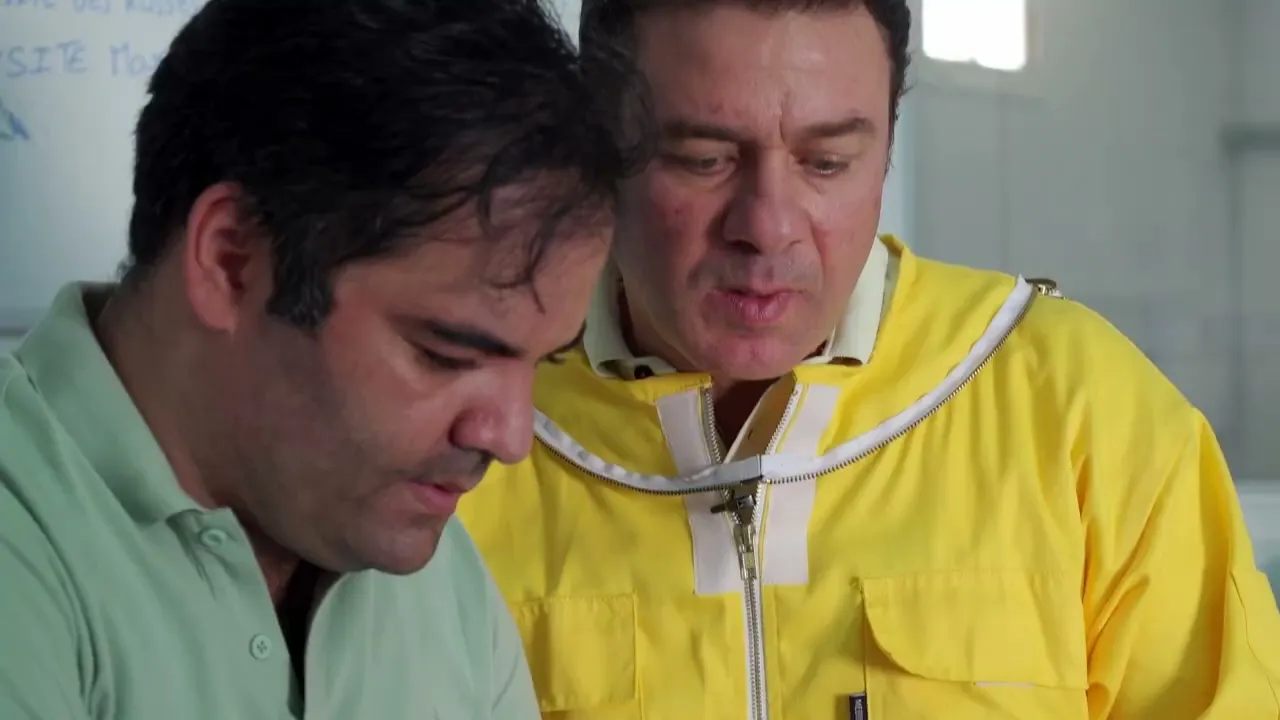 Watch on YouTube
Part of a series produced by Greenpeace on the impact of Climate Change in the MENA region, Algeria's desertification, rising sea levels and disappearing culture, is a short film that shows how climate change is affecting some areas in Algeria. It mainly looks at two problems: rising sea levels threatening the coastal town of Tipasa and the impact of changing weather on the palm tree, a key symbol of Algerian heritage. The film takes viewers on a trip across Algeria's landscapes. It shows how rising sea levels are a real danger for Tipasa. It also explains how the health of the palm tree, an important part of Algerian culture, is suffering because of climate change. The film shares stories from local people, experts, and those who grow palm trees. It makes clear that climate change is not a future issue, it's affecting people's lives and traditions right now. The film is a call to action that highlights the urgent need to do something about climate change to protect our environment and cultural heritage.
About the Director
Sami is a director with 20 years of experience working in the media industry, the UN and INGOs. His work includes documentary films such as Patient Gaza, SALT, Dancing on the Brink, Paralyzed, short documentaries for Greenpeace MENA ahead of the COP 27 and fiction films in development such as Gaza Goes Green. His cinematic expertise and storytelling talent have translated into millions of views of his productions, from TV series to cinema-quality documentaries which have influenced humanitarian policies.
Contact
rsalem@greenpeace.org
julien.jreissati@greenpeace.org
Beqaa
18th of August
at 7:15 pm
Bayt Lamma
Beirut
2nd of September
at 9:40 pm
Orient Institut