Climate Impacts on the Resilient Red Sea Corals
by Mostafa Youssef (Egypt, 2022)
Genre: Short Documentary / Original Version: Arabic / Duration: 8 min / Script: Ahmed El Droubi, Dania Cherry, Roland Salem / Cinematography: SEEN FILMS / Sound Editing & Design: SEEN FILMS / Producer: Greenpeace MENA.
Greenpeace Series on the impact of Climate Change in the MENA region - Trailer - Heinrich Böll Foundation Beirut - Middle East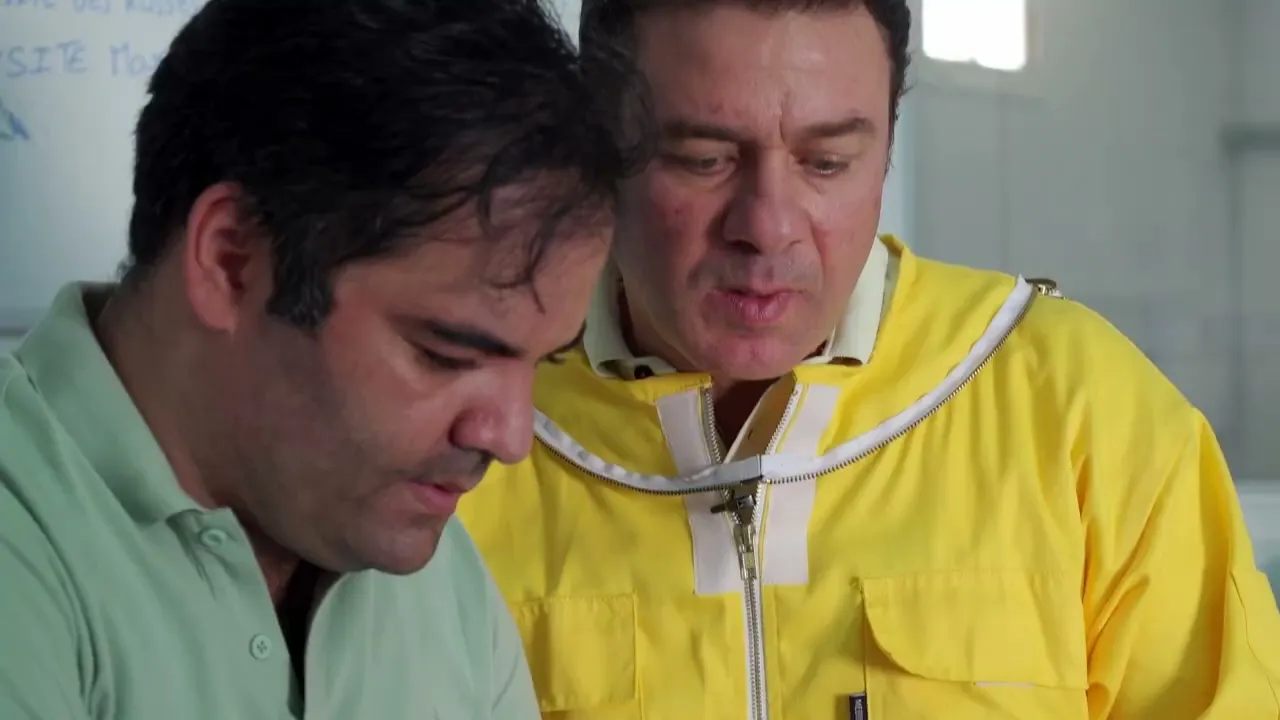 Watch on YouTube
Part of a series produced by Greenpeace on the impact of Climate Change in the MENA region, Climate impacts on the resilient Red Sea corals is a compelling short documentary, produced as part of a series by Greenpeace Middle East and North Africa (MENA), revealing the catastrophic impact of climate change on the ecosystems, communities, and livelihoods around the Red Sea.
The film transports viewers beneath the Red Sea's tranquil surface to explore how the accelerating climate crisis is wreaking havoc on the area's renowned coral reefs and marine biodiversity. The narrative uncovers not just a distant future concern, but a present reality that is destabilizing the area's marine ecosystems and devastating the fishing communities who rely on them for survival.
The documentary spotlights the stories of local fishermen, directly impacted by these changes, and expert voices in the fields of marine biology and climate science. The fishermen share firsthand accounts of how the changing marine environment is altering their traditional way of life and threatening their economic stability. Experts further dissect the phenomenon, elucidating the causes, implications, and potential future of the region in the face of continued climate change.
"Climate impacts on the resilient Red Sea corals" serves as an urgent call to action. It underscores the dire need to confront climate change to protect our delicate marine ecosystems, secure the livelihoods of fishing communities, and preserve our planet's biodiversity for future generations.
About the Director
The director and producer from Cairo founded Seen Films, a film house that supports and produces independent feature and short films. They have produced Out On the Street, The Mulberry House, and Sound From The Hallways, which screened in over 20 international festivals. They directed programs, series, and documentaries for various broadcasters and organizations. They have also worked on cinema development projects, such as founding Terr.so, codirecting Hybrid Reels, and managing the industry section of El Gouna Film Festival. They have taught Moving Image, Supervised Film, and Media Projects at the German University in Cairo and developed video education curriculums for the Arab Digital Expression Foundation and Action for Hope organization in Lebanon.
Contact
rsalem@greenpecae.org
julien.jreissati@greenpeace.org
Beqaa
18th of August
at 7:15 pm
Bayt Lamma
Beirut
2nd of September
at 9:40 pm
Orient Institute