Nohye El Ard: Birth of Community Garden in Saida
by Rana Mousa and Hiba Yassin (Lebanon, 2022)
Genre: Short Documentary / Original Version: Arabic / Duration: 15 min / Script: Rana Mousa and Hiba Yassin / Cinematography: Rana Mousa and Hiba Yassin / Editing: Rana Mousa and Hiba Yassin / Sound Editing & Design: Rana Mousa and Hiba Yassin / Producer: Rana Mousa and Hiba Yasin.
Nohye El Ard: Birth of a C ُommunity Garden in Saida - Trailer - Heinrich Böll Foundation Beirut - Middle East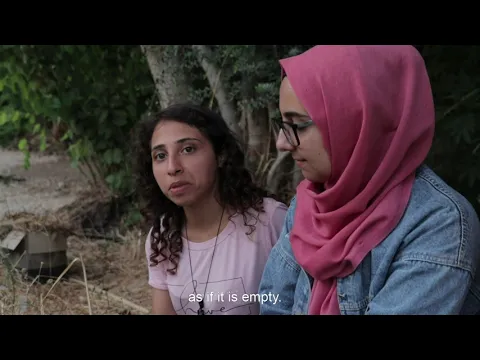 Watch on YouTube
This film narrates the birth of the first community garden in Lebanon and the everyday life of the communities that farm and tend to this communal space. It explores the personal relationships of the different members of this community to land and urban agriculture. The film also discusses the importance of such collective spaces in cities and the urgency of protecting nature and agriculture as a public right and need for urban dwellers.
About the Directors
Rana Mousa - A video journalist, I have been working in the field for two years, as a freelancer. I have covered issues related to refugees in Lebanon, and recently I noticed my interest in environmental journalism and worked on covering several topics, including my first documentary film about a community garden in Saida south Lebanon.
Hiba Yassin - Graduated and experienced as a video journalist, I work as a freelancer for local and international media. Through my work in digital media, i got more interested in the field of documentary making and environmental issues and how we humans are affected by them and vice versa. So, last year my friend and I worked for six months on our first documentary about the first community garden in Lebanon, and it was screened in the beginning of this year in the garden that's located in Saida city.
Contact
yassinhiba1@gmail.com
mousarana4@gmail.com
Beqaa
18th of August
at 9:15 pm
Bayt Lamma
Saida
25th of August
at 7:00 pm
Sikka