The Untold Revolution: Food Sovereignty in Palestine
by Ameen Nayfeh (Palestine and Germany, 2021)
Genre: Short Documentary / Original Version: Arabic / Duration: 26 min / Research and Production Coordinator: Lina Ismaeel / Cinematography: Mashal Kawasmi / Editing: Ameen Nayfeh / Sound Editing & Design: Moumen Nayfeh, Nour Halawani / Producer: Dalia Association / Co-producers: Heinrich Boell Foundation – Palestine and Jordan.
The Untold Revolution: Food Sovereignty in Palestine - Trailer - Heinrich Böll Foundation Beirut - Middle East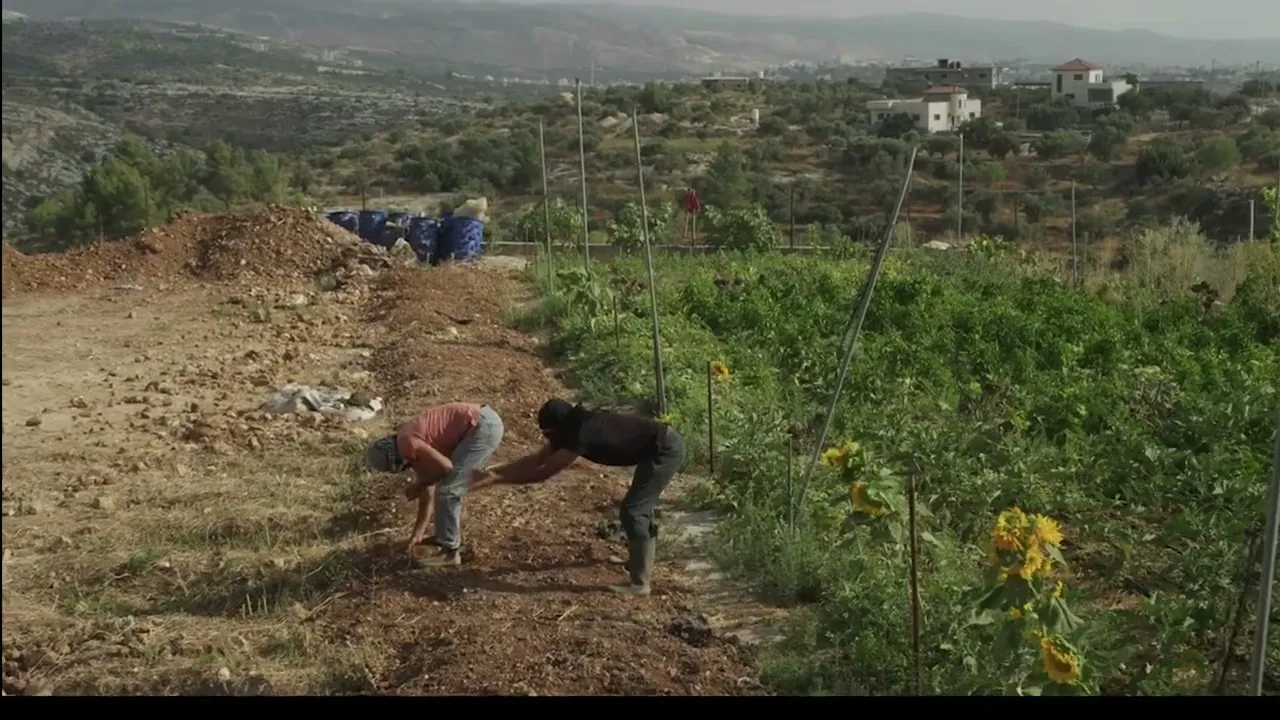 Watch on YouTube
Untold Revolution documents the beginning of the journey of the agricultural movement towards food sovereignty in Palestine, from an emancipatory ideological standpoint that seeks to break away from the dependence on the Israeli occupier and the global monopolistic companies. The movement advocates for the adoption of food production systems that are based on natural resources, local production inputs, values of cooperation, and agricultural practices that are culturally, environmentally, socially, economically, and nationally appropriate for the Palestinian context.
About the Director
Ameen Nayfeh is a writer and director born in Palestine in 1988. He spent his formative years moving between Jordan and Palestine. Despite an early interest in filmmaking, he earned his B.Sc. in nursing from Al-Quds University in East Jerusalem in 2010. In 2012, he graduated with an MFA from the Red Sea Institute of Cinematic Arts in Jordan with the goal of telling authentic stories from his region. He has written, produced, and directed several award-winning shorts, and has been freelancing for film and TV production for the past 6 years. His acclaimed works include The Eid Gift (2012), Suspended Time (2014), and The Crossing (2017).
Contact
info@dalia.ps
www.dalia.ps
Beqaa
18th of August
at 9:30 pm
Bayt Lamma
Saida
25th of August
at 7:30 pm
Sikka