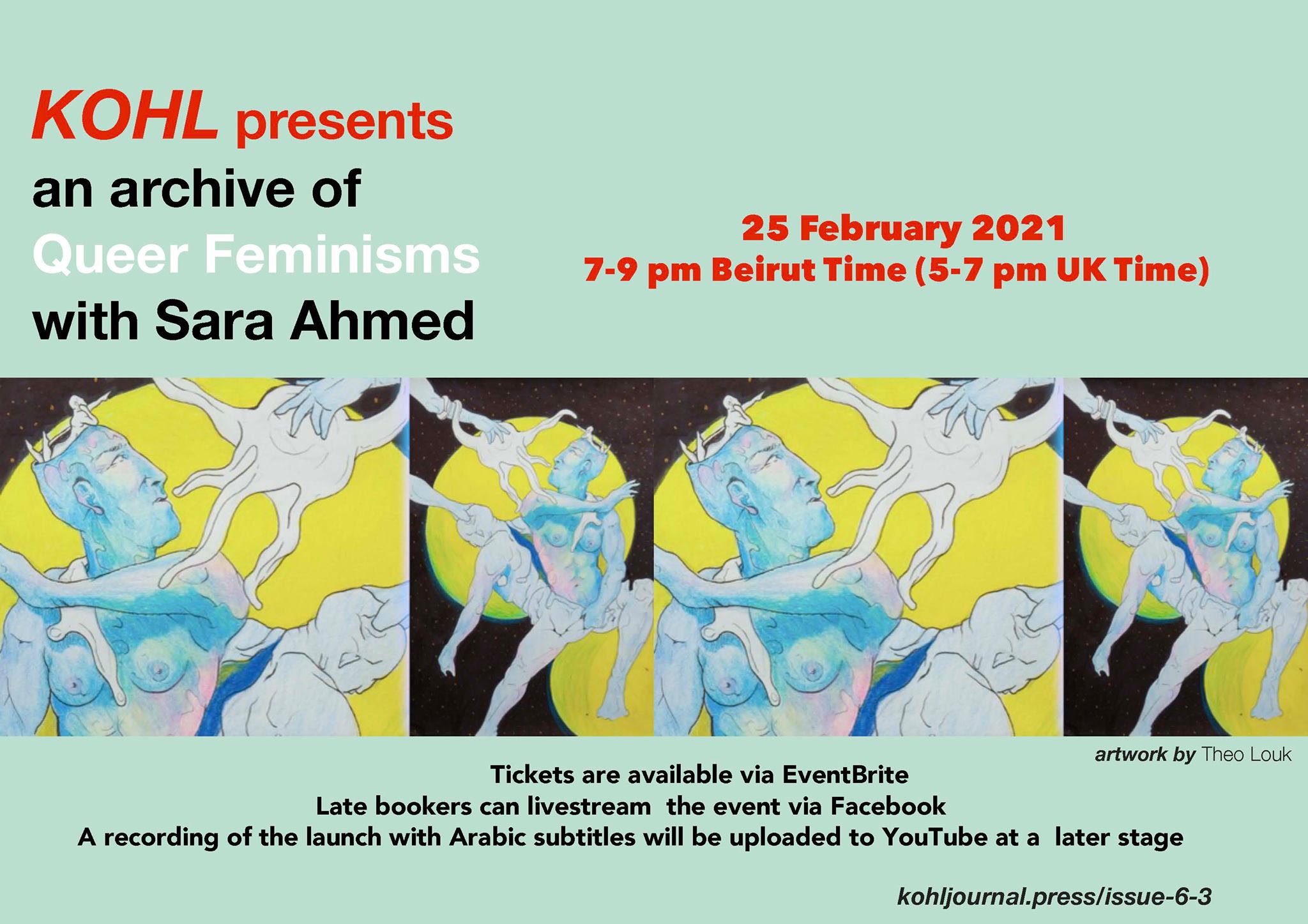 more
Kohl will be launching its issue 6.3 on Queer Feminisms, with Sara Ahmed as discussant. The webinar will include an opening by Ghiwa Sayegh and Sabiha Allouche, the issue's co-editors, as well as presentations by four of our authors, Sarona, Aya, Ahmed, and Nour. It will be moderated by Sophie Chamas.
You can read the issue at this link
The event will take place on February 25, 2021, at 12pm EST, 5pm UK time, 7pm EET.
Tickets will be released on EventBrite on Friday, February 12 at 3 PM Beirut time / 1pm UK time / 8am EST.
Once the sales start, you can either register for free, or make a donation to our journal to support open source publishing.
Please note that the event will be in English. Seats are limited.
For inquiries, please contact comms@kohljournal.press
*artwork by Theo Louk