Almost There Film Festival - 7th Edition
OUR ROOTED RIGHTS
August 18th - September 2nd
2023
Almost There 7th Edition - OUR ROOTED RIGHTS - Heinrich Böll Foundation Beirut - Middle East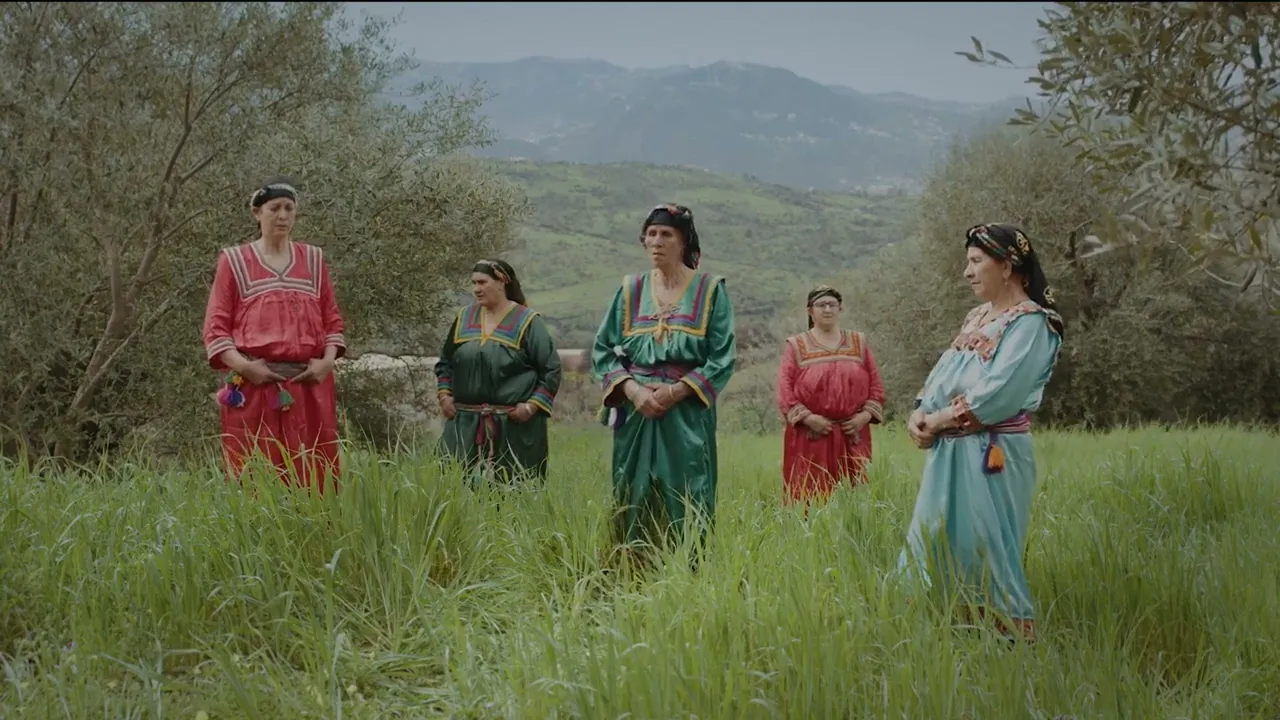 Watch on YouTube
Imagine basil plants protecting tomatoes by repelling insects from it, and tomatoes returning the favor by having deep roots that preserve water, which then keeps the basil plants hydrated. This is one of the many cycles of nature that makes it all interconnected in an infinite chain of life. This might be the easiest way to explain how nature has always organized itself, taking advantage of the diversity of its species to ensure its survival.
For the 7th consecutive year, our film festival is built around Human Rights and Migration. This year's festival is entitled, "Our Rooted Rights", and focuses on environmental justice.
The choice of this topic is urgent because raising awareness and sounding the alarm is a matter of survival. The discussion on environmental justice can work only if it is done on a local scale, based on the specificities of each country or region. In this festival, we have gathered some examples as to how our actions have led us to near-apocalyptic climate change, and how dedicated initiatives are working hard to bring us back from the edge of ecological tipping points.
We hope that these films are a good starting point for fruitful discussions, exchange of knowledge and experience and, hopefully, seeds of change.
In order not to be trapped in an echo chamber, we have connected with local partners in different areas in Lebanon so that our exchanges reflect the diversity of this country's regions & communities.
This year we have three sub-topics: food sovereignty, climate change, and water management.
Food sovereignty can be understood as a way of resistance that starts with self-sufficiency: a country eating what it is producing. Sadly, this is almost never the case anymore. This is discussed in the Tunisian documentary "Couscous: Seeds of Dignity" by director Habib Ayeb.
Permaculture is a base for an interesting food sovereignty initiative. With Amin Nayfeh's "The Untold Revolution" from Palestine, we witness this ancient agricultural concept that has been revisited for many years now. It is a local experience that helps small communities reach self-sufficiency and also sell their surplus healthy products in a market where demand is increasing.
Shared community gardens are another aspect of the same experience. Many of these initiatives have been fiercely halted because of the greedy capitalist mindset of the lands' owners. This story is told by Rana Moussa and Hiba Yassine in "Nouhyi el Ared: The Birth of a Community Garden in Saida."
"Wild Relatives" by Jumana Manna is about the journey of thousands of seeds that travel from the Middle East to the Norwegian seed bank of Icarda (Svalbard Global Seed Vault). Our food comes from fragile seeds that need to be protected from wars and greediness and well preserved in seed banks for posterity. But, as one can expect, this preservation might be used for different purposes that are less than benevolent. How do we ensure that it will not be for the benefit of large
agri-food industries?
"Environmental Justice: Why Feminism and Earth Fall Into This," by Jeem (Lebanon) gives us a much needed intersectional perspective. Environmental rights cannot be considered alone. They are closely connected to other rights (education, healthcare, housing, food accessibility, gender equality; etc…) We cannot tackle one without the others.
In tandem, we can take a close look at Elina Kastler's "Achewiq, the Song of the Brave Women" from Algeria. It is a powerful testimony on how, despite all the destruction and fires, women with traditional and ancient songs try to heal themselves and each other. Fruitfully discussing climate change can only be done through the prism of intersectional environmentalism.
As mentioned earlier, change is, potentially at its most impactful, when it is done on a local scale. We need to examine each country's environmental issues in order to then draw the larger picture. This brings us to four short videos that Greenpeace, the well-known international organization, made about the SWANA region. The videos, "Climate Impacts on the Resilient Red Sea Corals" in Egypt ,"Algeria's Desertification, Rising Sea Levels and Disappearing Culture, "Lebanon's Iconic Cedars", and "Morocco, a Nomadic Tribe's Fight for Survival", highlight the grave impact of climate change.
Our third and last sub-topic, water management, is one of the most significant environmental injustices. This is especially true for Lebanon, a country that is well-endowed with water. General dams planning, mismanagement of water resources, water poisoning, and countless other life and nature-threatening disasters, have all been the unfortunate story of this country's history with water over the past decades.
Some of these injustices are illustrated in "The Invisible Water," a short animation by the NGO, Amwaj, from Lebanon.
Despite it all, let us end on a hopeful note. Let us celebrate a success story and hope that many more will come soon. The halt of the Bisri Valley's dam project was made possible by the environmental movement in Lebanon following the uprising of 2019. This victory prevented us from entering a general plan to crisscross the country with dams.
We hope that conversations, dialogue, community-led initiatives, and all these works that have watered our imaginations and fertilized our creativity, will lead us away from the edge of irreversible climate change, and towards contributing to nature's infinite chain of life.
We are waiting for you. Join us to watch, discuss and participate!